Experience the breathtaking landscape of cloud services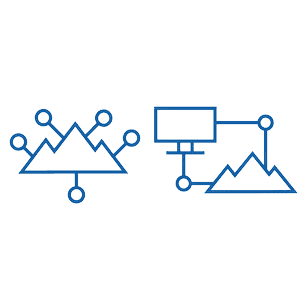 CONNECTIVITY
DATA PROTECTION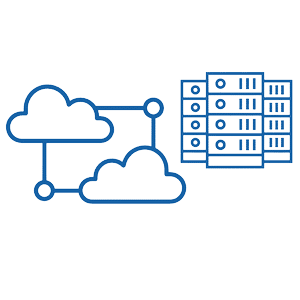 MULTI-CLOUD
SECURITY
Remote Monitoring and Management
Experience the breathtaking landscape of cloud services
Data Protection in Multi-Cloud Environments
Disasters come in many forms. Data corruption, theft, natural disasters, or vandalism can all take down your applications and destroy your data. Alpit Nordic provides Disaster Recovery as a Service (DRaaS) that allows your organization to back up its data and IT infrastructure in a third party solution providing a full DR orchestration.
Disaster Recovery should not be confused with traditional backups. With DRaaS, the Recovery Point Objective (RPO) and Recovery Time Objective (RTO) values are typically very short. The service allows a failback to almost any point in time and replicates the mission critical systems to a physically different location within an interval of a few seconds. In case of a disaster, the replica data can be brought online within a timeframe of a few minutes.
We offer Disaster Recovery services to client's systems on premises, as well as on systems built on our IaaS and PaaS platforms or Azure, AWS or Google Cloud-based services. Our Disaster Recovery service replicates the data into multiple different destination locations to provide a robust and fast operation.
Data protection with Backup as a service (BUaaS) from Alpit Nordic offers a fully managed, secure and end-to-end encrypted backup in a secured environment. We help you to back up your valuable business data with a robust off-site or hybrid-based solution.
We offer fully managed BUaaS to cover on-premise systems, Microsoft 365, and public clouds.
Backup targets can be our data center located in Helsinki, your organization's own data center, or public clouds. Service supports multiple replications so data can be replicated to more than one target if desired.
Cyber Recovery protects and isolates critical data from ransomware and other sophisticated threats. Machine learning identifies suspicious activity and allows our customers to recover known good data and resume normal business operations with confidence.
We provide Cyber Vault and Recovery solutions as a Service to on-premise and to Multi-Cloud environments.
We help our customers to provision, run, and manage a modular bundle of computing platforms without needing to build and maintain the necessary hardware infrastructure themselves.
Next Generation Remote Management and Monitoring Services
Our fully-featured Remote Monitoring and Management (RMM) Service is a secure, cloud-based platform that enables us to remotely monitor, manage, and support our customer's virtual machines in multi-cloud environments to decrease service downtime, increase security levels and reduce costs.
OUR COMPETENCE BEGINS WHERE THE EXPERTISE OF OTHERS ENDS